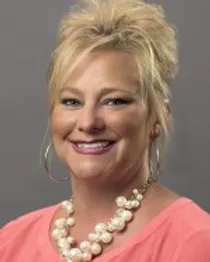 Carrie Jo Flesner, or "CJ", has been at Davis & Frese Inc., REALTORS® for 20 years now. She is focused on success in sales and listings alike. She has a passion for real estate. Her skills and experience make CJ a well-respected and recognized agent. CJ has been in this area her whole life, so she knows many families in area communities and prides herself on meeting every real estate need.
Country family
CJ is married to Erik Flesner. Erik farms and installs field tiling. Together they have two children. Lexie, & Chase! Her family lives west of LaPrairie in the country with their dog, Peetie, and their cat, Angel.
Before life near LaPrairie, CJ grew up in Camp Point, Illinois.
Project time!
CJ constantly works on her yard. She loves to work outside and just loves to be outside! She has many ongoing outdoor projects and landscaping projects around her home. Rest assured, she's not shy of a little dirt and hard work.
Advice
It's important for a home to be clean and fresh. CJ is a firm believer that a seller should invest their time in cleaning and other projects to highlight those traits. A little fresh paint, cleaned carpets or decluttering will be a simple improvement and maximum results.
CJ will find the right value for your home.
Give her a call today at 217-242-4694 and see the results you've been looking for.