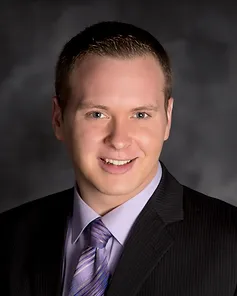 Designated Managing Broker
Luke Tappe joined Davis & Frese Inc., REALTORS® in December of 2015. Today, Luke is a 5-Star Rated – Multi-Million dollar top producing REALTOR®. Luke went on to become the new Owner & Designated Managing Broker of Davis & Frese Inc., REALTORS® in April of 2021!
A familiar face
If Luke's name sounds familiar, there's a couple of reasons. He is also the founder of the Community Cancer Crush! A non-for-profit organization, Luke created in 2014 to help area cancer patients who were struggling to make ends meet. Luke's Cancer Crush journey began when he lost his father (Ted Tappe) to cancer in 2014. He knew he wanted to do something to help individuals in our community who were battling the same awful disease, his father fought. The Community Cancer Crush has since raised OVER A HALF MILLION DOLLARS for LOCAL CANCER PATIENTS!  To put his focus solely on real estate & family….Luke has since turned this organization over to a local health care provider here in the community to carry out the legacy of this event, that has helped so many right here in our community! ❤️
Shaking things up
Luke was the formal General Manager and ran his father's screen printing & apparel business for 10+ years before deciding to make a change. He struck out on his own, choosing to do something a little different. Luke is well-versed in customer service and has the passion to make a positive impact in the lives of others.
The right decision
As a licensed Managing Real Estate Broker, Luke provides simply the best professional, honest, courteous, customer service throughout the entire home buying and selling process. He is highly equipped to help his clients make the right decision with residential, commercial, & land purchases. 
Looking out for his clients' best interests is on the TOP of his TO-DO LIST!​
Dad first
Beyond real estate, Luke is proud Dad, too Ayden, and he's happy to be raising his son right here at home as well. Luke knows how great of schools, community resources, & just how great of a community in general, we really do have right here in Quincy & the surrounding communities!
Here to help!
If he had to give you one bit of advice, Luke would suggest simply cleaning up and decluttering your home before listing. This simple step alone, will make home buyers feel more welcome & more at home. They'll get a better vision of where their belongings will go and this will definitely help your home sell quicker! When selling your home there are about 10-things you should do…Just call Luke he will handle the other 9!   ​
​*LICENSED IN ILLINOIS & MISSOURI
Reach him on his cell phone at 217-430-8076, visit his website at http://www.LukeTappe.com, or find him on Facebook to get started right away.